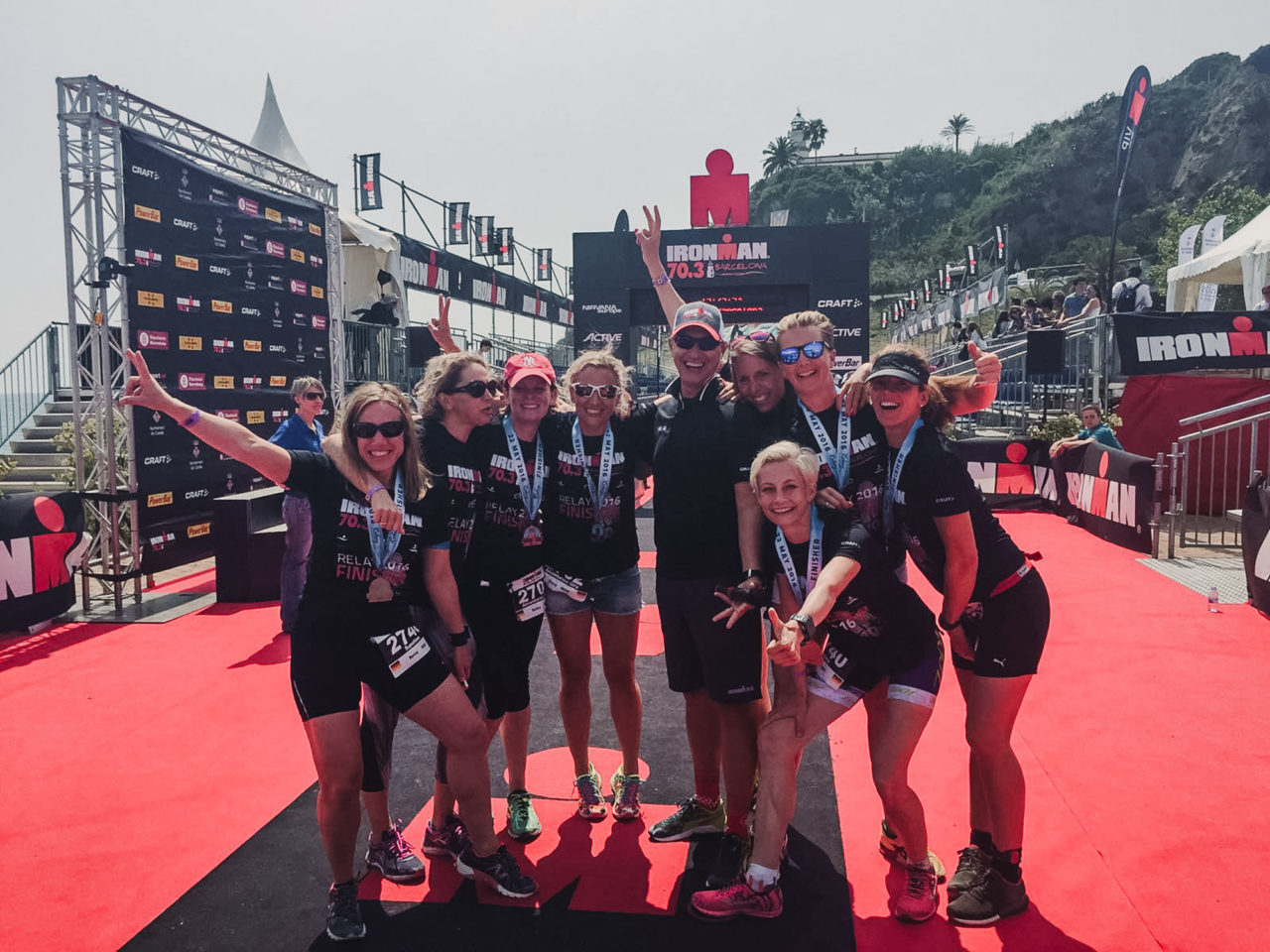 AMAZING GIRLS
NEVER TRI ALONE! I have a wonderful group of fun and strong minded women. We train, laugh, travel to events, celebrate and empower each other in every way we can. Each of them is afraid of something during the race. Something unforeseen always happens. But we do it anyways. I could have never done any race without them. They are my Amazing Girls.
WHAT ARE YOU AFRAID OF?
TRIATHLONTRAINING
I read an article about courage, bravery and leaving the comfort zone trying something new, something you are afraid of. That made me think of why I love Triathlon so much. Pain when doing sport is temporary and will go away I learned and at the end you are proud of what you achieved and that you at least tried. You may fail, you may win but still you would have never known if you haven't tried. Triathlon is a fantastic sport where you exactly experience those feelings. I met the most amazing people doing this sport. I was afraid of open water. I could not swim like you have to when you race. Breathing into the water and not panicing was absolutely something I could never have thought of. At the end I swam at some fun events like, Ironman Barcelona, ITU World Triathlon Hamburg, Red Bull Tri Island, Dove Elbe Triathlon, Cologne Triathlon, Stadtpark and many more events. Accept your fear and try to fight it. It is absolutely worth it. I also did this to show my kids that you can achieve absolutely anything if you train for it.